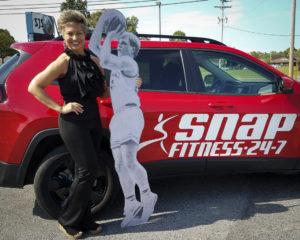 What does the baton twirling, fitness competitions and competitive long distance running have in common?  Today's guest on the Dax Myahnd Podcast, Kim Robinson.
Kim Robinson is competitive to the core and has a huge passion for health, fitness and sport.  She has a Bachelor degree in Exercise Science, Health & Fitness from Ball State University and is opening a Snap Fitness in Benton, Kentucky.  As personal trainer she desires to to educate, inspire and empower others to pursue a healthy active lifestyle through exercise and nutrition.
She describes the importance of goal setting to success.  Kim tells her story how she overcame early criticism and used it as a driving force to develop her craft and become a featured twirler performing in front of crowds in excess of 100,000, in venues such as the Big House and the RCA Dome.
Podcast: Play in new window | Download